Fort Worth Chief of Police Ed Kraus announces retirement
Ed Kraus was named Fort Worth City Police Chief in December 2019. He is a 28-year veteran in the Fort Worth Police Department. (Courtesy of the City of Fort Worth)
The city of Fort Worth announced on July 27th that Police Chief Ed Kraus would be retiring at the end of the year.
Kraus was appointed police chief in December 2019. He is a 28-year veteran in the Fort Worth Police Department.
"Fort Worth has been incredibly blessed to have Chief Kraus at the helm of our law enforcement agency," Mayor Betsy Price said in a city news release. "His servant's heart was what the city of Fort Worth needed in these unprecedented times, and his leadership changed our community."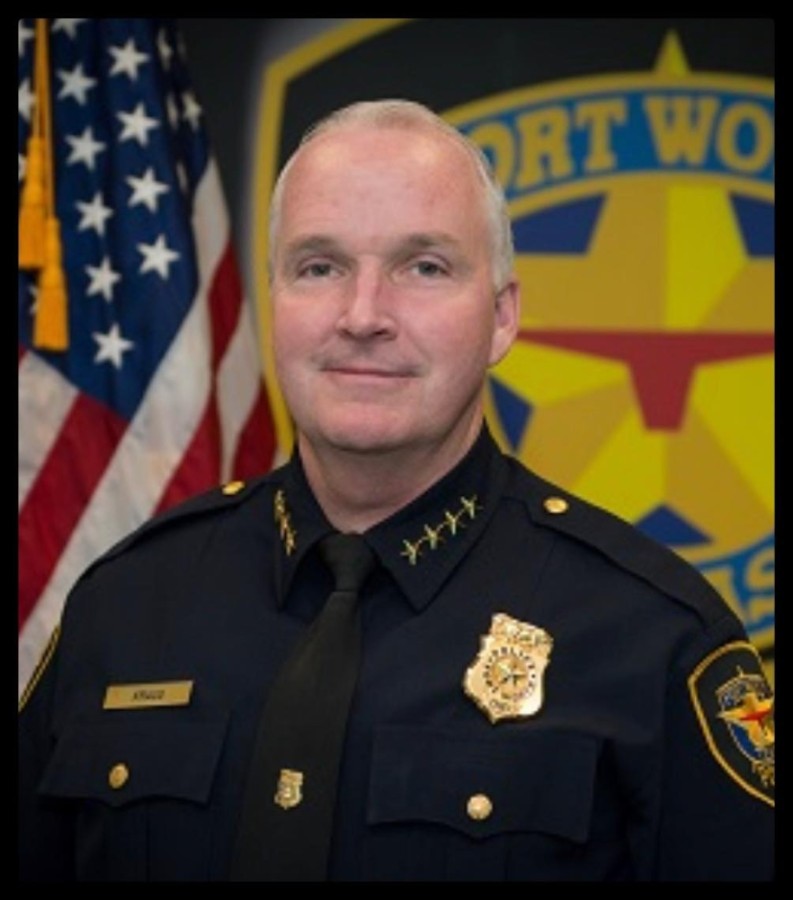 During his tenure, Kraus helped lay the foundations for a "more accountable and transparent" department, Price said.
The mayor referred to Kraus' work with the Police Oversight Monitor Office set up in June and his support in setting up an external review body.
"Chief Kraus has been focused on promoting community problem solving, reducing crime, and improving justice for all of our residents," said City Manager David Cooke.
Cooke noted Chief Kraus' support for the Fort Worth community during a "tumultuous time" over the COVID-19 pandemic and increasing concerns about "racial justice and police actions".
"Chief Kraus had the support and respect of his colleagues and stakeholders in the Fort Worth community," said Cooke.
During his tenure as a law enforcement officer, which began in 1992, Chief Kraus has served the community in a variety of roles including officer, detective, and sergeant.
In addition, Chief Kraus has command experience as a district lieutenant, captain and commander. He also served as the deputy chief and deputy chief of the department.
Boss Kraus declined to be interviewed about the retirement announcement.