Storms Possible for Mother's Day – NBC 5 Dallas-Fort Worth
Mother's Day weekend starts on Saturday with warm and windy weather. It will be a dry day with a mixture of clouds and sunshine. South winds will gust up to about 30 miles per hour. High temperatures will mostly be in the 80s, although some spots in the west could reach 90.
While the first half of the weekend will be dry, some storms are possible on Sunday. The probability of rain increases on Sunday afternoon and remains in the forecast until next week.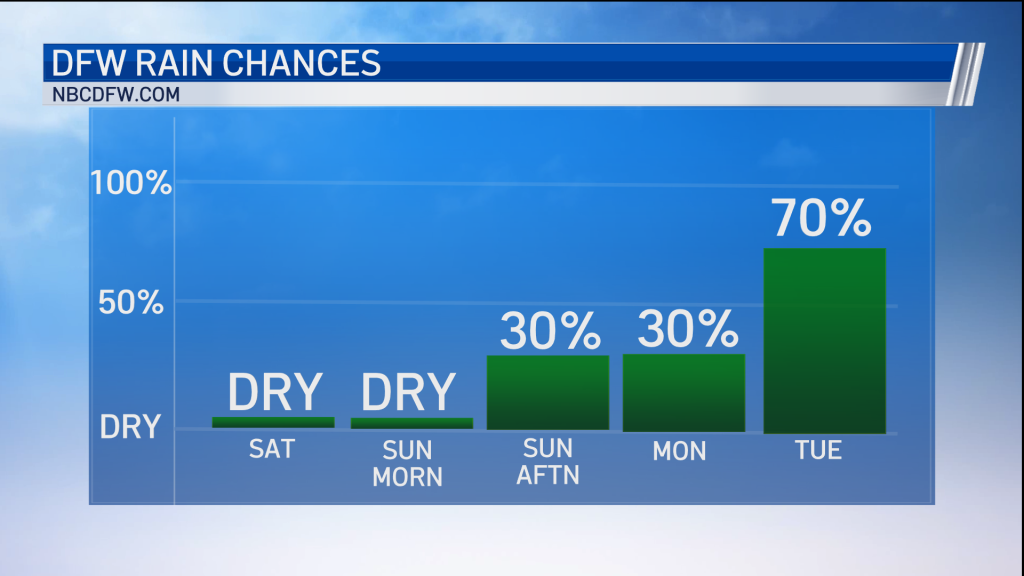 The chance of rain is a reaction to a cold front that will sweep through northern Texas on Sunday. There is a chance some of the storms could get strong to severe on Sunday afternoons and evenings. The strongest storms can cause great hail and noxious winds. The tornado threat appears to be low at this point. Not everyone will have severe weather. In fact, not everyone will have a thunderstorm. The serious potential will be highest near DFW in the east and south.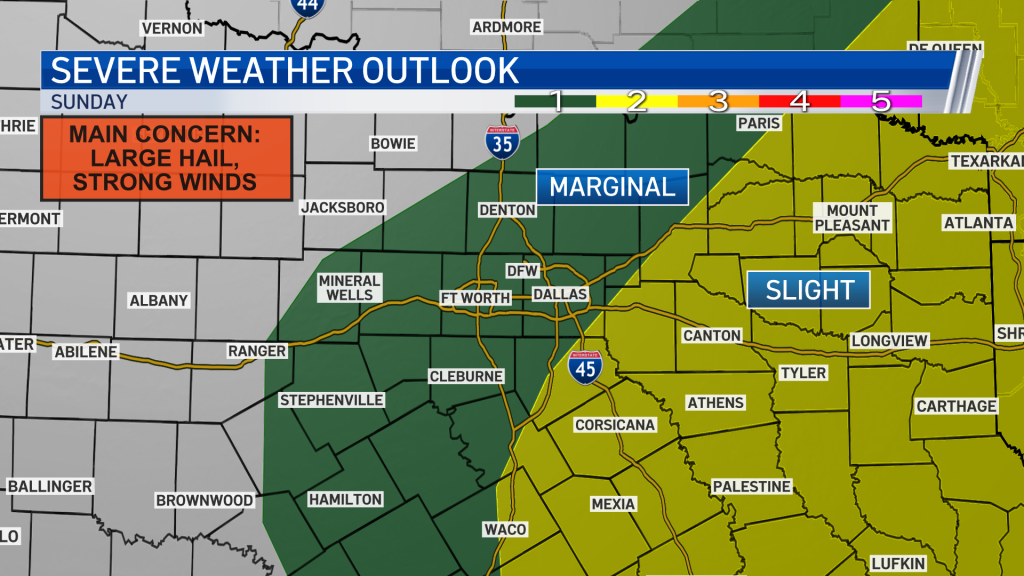 The cold front will move through DFW sometime on Sunday afternoon. Thunderstorms will develop along the frontline and move to East Texas.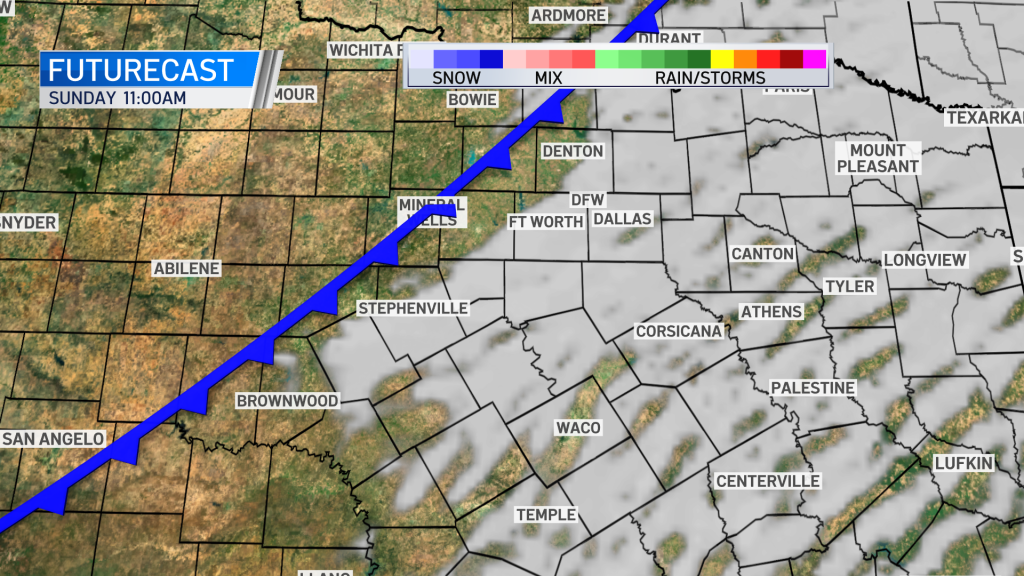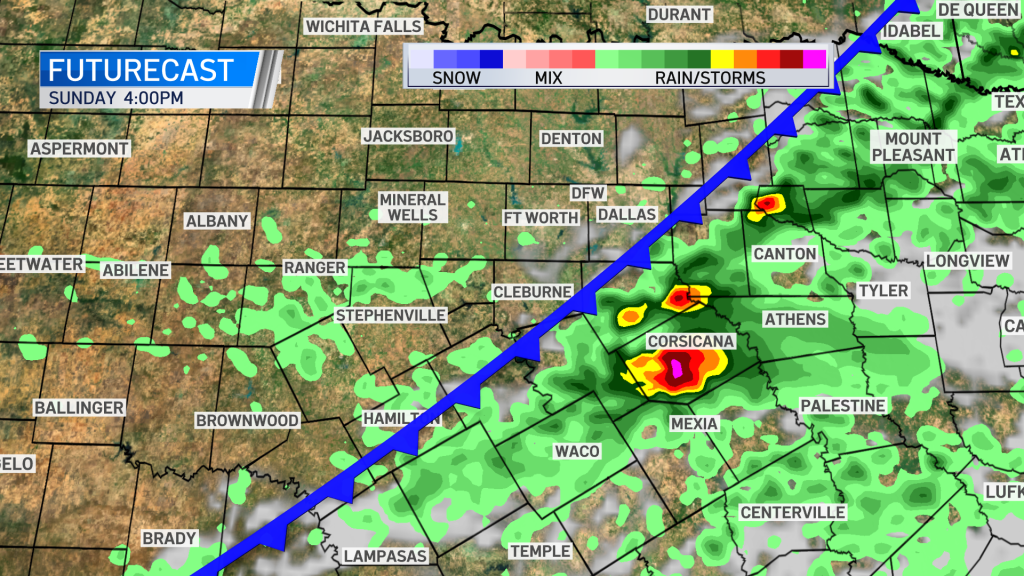 The cold front will come to a standstill south of the DFW subway area and keep the beginning of next week rather cool and rainy. Temperatures from Monday to Wednesday are between 10 and 15 degrees below normal.