UT Arlington Team Wins $40K Research Grant to Redesign Historic Black Settlements in Dallas-Fort Worth » Dallas Innovates
The University of Texas Arlington team's idea for a design playbook about historic black settlements won $ 40,000 through a 2020 SOM Foundation statewide research award for studying social justice in urban contexts.
The team's project focuses on questions about the role of environmental justice, heritage conservation and economic development in creating a fairer future for historic Freedmen's Towns, black settlements founded by formerly enslaved people after the Civil War.
The UTA team, led by Diane Jones Allen and staff members Austin Allen and Kathryn Holliday, was one of two teams that received grants from 21 nationwide applicants.
The team, which will work with historically black communities to create maps that document Freedmen's towns along the Trinity River, will also propose design strategies that can combat long-standing environmental racism and the loss of historical resources, according to a press release.
Jones Allen, UTA Program Director and Professor of Landscape Architecture, will also involve students from the school's College of Architecture, Planning and Public Affairs through studio courses.
"We have to care about the future of such communities," Jones Allen said in a statement. "It is important – and important – to expose students to such problems. Working with communities is essential to our society. Students learn and grow from this experience. "
They plan to put together a team of three faculty and three graduate students and work with the South Central Civic League to create a design playbook within a year. The South Central Civic League was founded in 1948 and has set itself the goal of improving the Joppee community and ensuring the maintenance of their residence.
The research spanned 100 miles along the Trinity River, which includes the communities of Joppee, The Bottom, Elm Thicket, Bear Creek, Mosier Valley, and Garden of Eden per UTA.
"These areas have historically been neglected, but the inequalities can be reversed through this project," Allen said in a statement.
The Dallas Regional Chamber provided another $ 20,000 research grant to further improve southern Dallas County, which is specifically focused on the historic Joppee neighborhood.
Holliday, Allen and Assistant Professor Julia Lindgren will lead this project beginning with the Melissa Pierce School. Allen's studio class has already started studying the Joppee Parish and Honey Springs Branch watershed to create an overlay to help stabilize the neighborhood.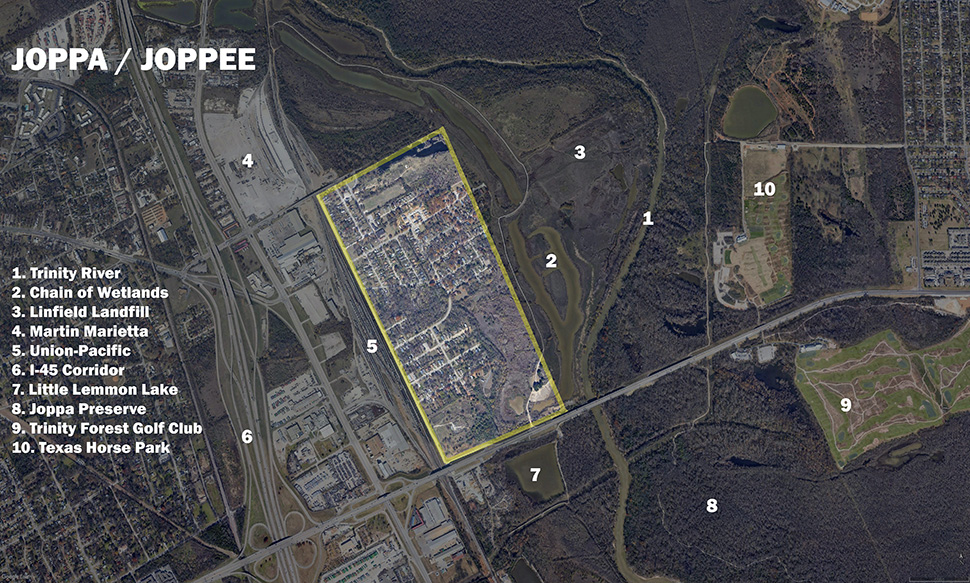 A neighborhood stabilization program grants grants for the purchase of abandoned or foreclosed houses to renovate or refurbish these houses in order to stabilize the falling house values ​​of neighboring houses.
"Discussions about architecture and urban development need to involve communities like Joppee," Holliday said in a statement. "Organizations like the SOM Foundation and the Dallas Regional Chamber are helping to make this possible."
The SOM Foundation, founded in 1979, is motivated by pressing ecological and social challenges to find innovative design and engineering solutions for a better future.

Go on the list.
Dallas innovates every day.
Sign up to keep an eye on the latest and upcoming developments in Dallas-Fort Worth every day.
CONTINUE READING
There are many things to do with your physically distant time. Here are a few from our curated selection.

The September 30th deadline is approaching the Microsoft Community Skills Grant, which is open to Schwarz-led nonprofits. Up to 50 organizations will receive up to $ 100,000 in training over a three year period.

The collective strength of the innovation ecosystem and intellectual capital in Dallas-Fort Worth is a force to be reckoned with.

At the top of the list, with all the office space spoken for on The Star, Dallas Cowboys owner Jerry Jones is building a speculative building in his $ 1.5 billion mixed-use development in Frisco. Here's our round-up of the top 10.

Dallas Innovates is looking for a motivated advertising professional to join the B2B advertising sales team and develop new business areas in the digital and print sectors.